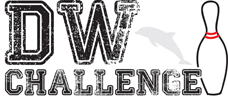 (Formerly Youth State Scratch Tournament)
Over $4,500 in Scholarships Awarded!
This singles scholarship elimination event is for youth bowlers (handicap and scratch). The format is 5 game qualifying vying to enter the Semi-Finals. The Semi-Finals (5 games) will determine the top 8 boys scratch, top 8 girls scratch and top 8 handicap division finalists entering the double elimination finals.
Click here for Tournament information
---
LOCAL QUALIFYING
June
5 Game Block
Qualify to Semi-Finals (Aug 10) based on a ratio of 1:3
$45 Entry Fee
THREE DIVISIONS:
Boys & Girls Scratch or Handicap (180 Average & under; 80% of 180)
---
LAST CHANCE QUALIFIER
Saturday, August
5 Game Block
Qualify to Semi-Finals based on a ratio of 1:3
$45 Entry Fee
---
SEMI-FINALS
Sunday, August
5 Game Block
$35 Entry Fee
24 bowlers will qualify to the Finals:
Top 8 Boys Scratch, Top 8 Girls Scratch and Top 8 Handicap Division
---
FINALS
Sunday, August
Double Elimination Roll-Off
8 Boys Scratch, 8 Girls Scratch and 8 Handicap
DRESS CODE REQUIRED FOR FINALS ONLY